Drop's zero-party transactional data reveals noteworthy insights on athleisure's growth in recent years.
Growth in athleisure retail spend has more than doubled its counterpart workwear since 2020. Athleisure spend has grown 16% since 2020, while workwear spend has only increased 7%. Even with some folks returning to the office, athleisure is coming out on top as the apparel of choice.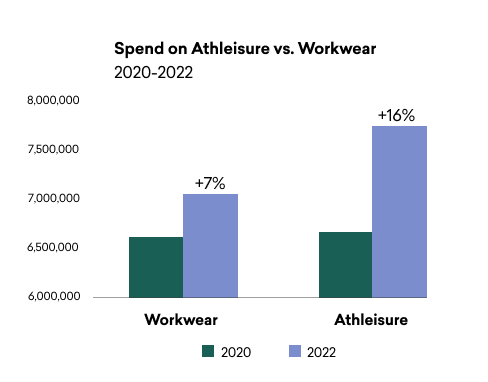 Average basket size for each clothing category tells us that consumers are consistently spending an average of 30% more on athleisure compared to workwear. In Spring 2022, when many returned to office, average basket size for workwear caught up to athleisure, but has fallen back since.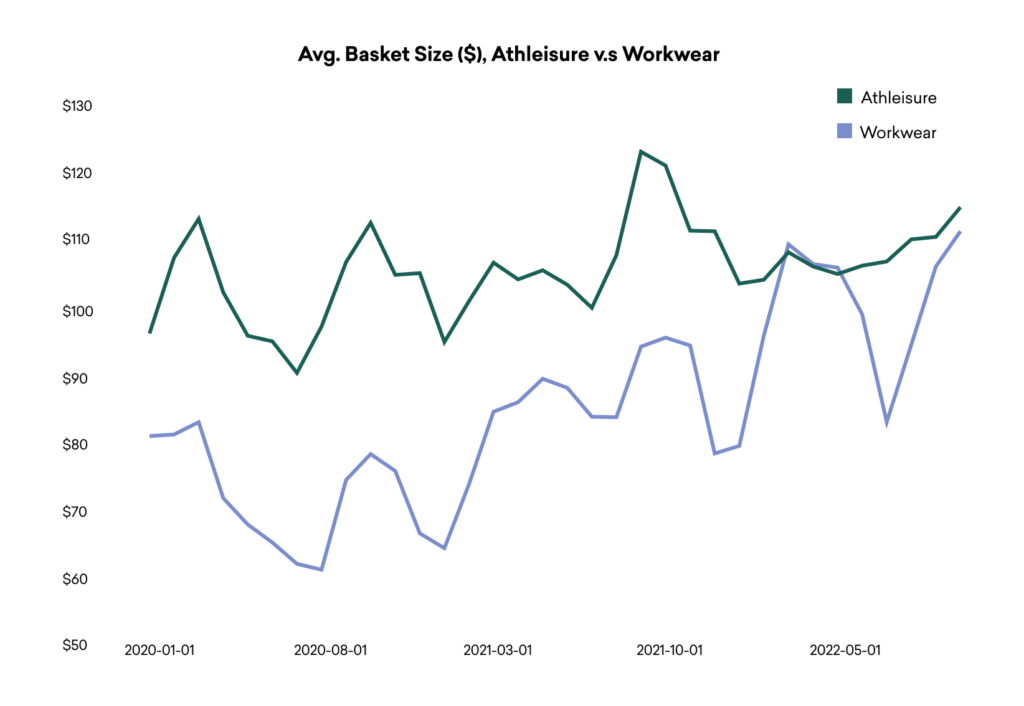 Ready for more? To access up-to-date custom sector reports with a daily cadence, and to view quantitative and qualitative trends that fuel your work, contact sales@joindrop.com.