Growth in the flower category has increased 14% YoY.
Valentine's Day is a day, which is all about love. Whether romantic love or love for family and friends, it's the time of year when consumers are thinking about what they appreciate most in life and are more willing to spend money on that special someone.
In 2022, consumers spent $23.4 billion on Valentine's Day, and predictions now indicate that we will see an 8% increase this year. Whether it's chocolates, flowers, spa days or something less traditional, consumers will spend $192.80 on average for their gifts this year.
Valentine's Day spend is predicted to hit $25.9 billion in 2023.
Consumers plan to spend on those closest to them but are also more likely now to recognize a wider range of individuals in their lives. Friends, parents, teachers, and even pets can make the Valentine's Day (or Galentine's Day) list. But with economic uncertainty, layoffs across the U.S. and inflation, can we expect consumers to make this Valentine's Day one of the highest on record and hit $25.9 billion in spending?
Traditionally considered discretionary spending, celebrating those closest to you may look different to consumers in a post-pandemic world. Taking a look at Drop's zero-party consumer transaction data, we already see an impressive 14% lift YoY in the floral category.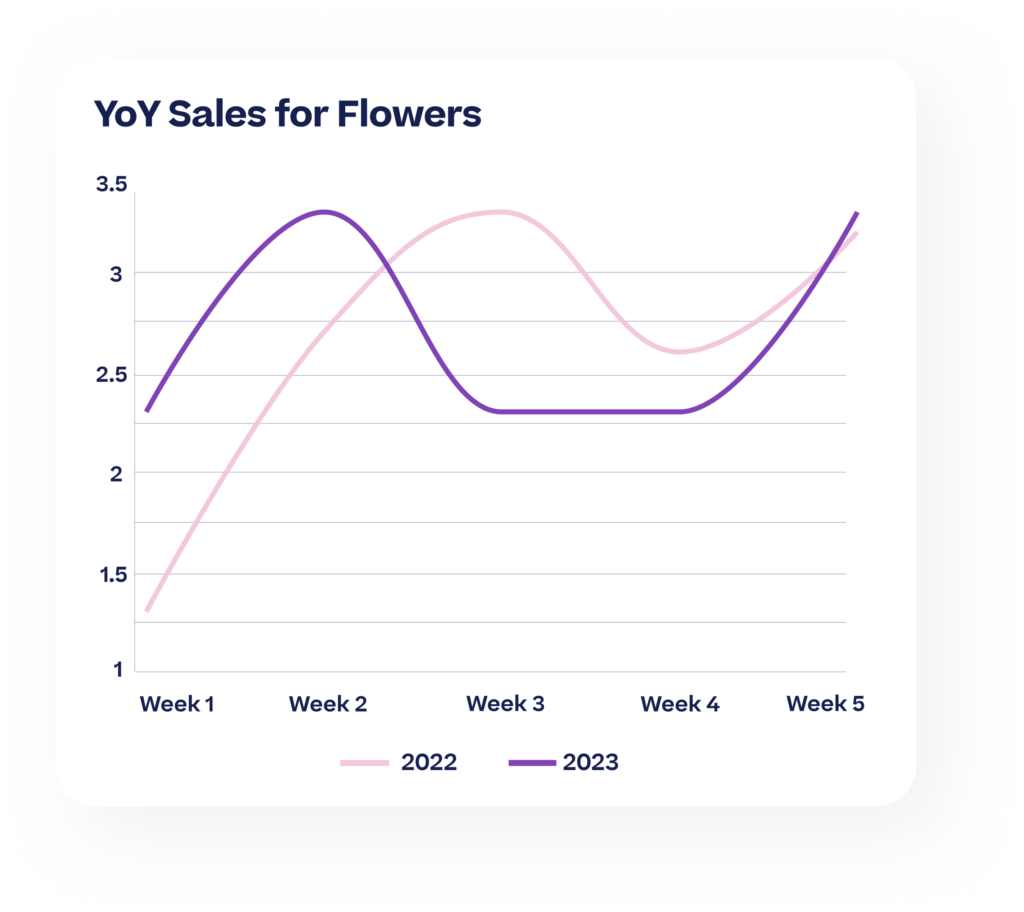 Consumers are finding more ways to extend their budget.
Plus with the power of credit and BNPL (Buy Now, Pay Later) combined with the ability to celebrate loved ones in person again, consumers are interested in putting a little extra money into their budgets to spend on their existing relationships.
Even with the economic uncertainty, there is evidence that might make Valentine's Day 2023 one of the most loved for retailers.
Ready for more? To access up-to-date custom sector reports with a daily cadence, and to view quantitative and qualitative trends that fuel your work, contact sales@joindrop.com.