Drop's Longitudinal Market Research Survey product measures customer sentiment of a brand or topic over a longer period of time vs. just providing a snapshot of a particular moment. Longitudinal surveys are particularly impactful when measuring sentiment and sales trends for organizations that are rolling out minor or major customer-facing changes, whether it be to pricing, or to service and product offering.
Considering the multitude of product and pricing changes hitting the market for Netflix, it's a brand we are watching closely to understand not only the single impact of one change but instead, the overall compounding impact of those changes over time. Below you'll see the Q4 results but with Netflix cracking down on multi-user accounts, let's see how some of those realities sit with customers.
Intent to pay is higher than intent to use, both metrics remain relatively stable, for now.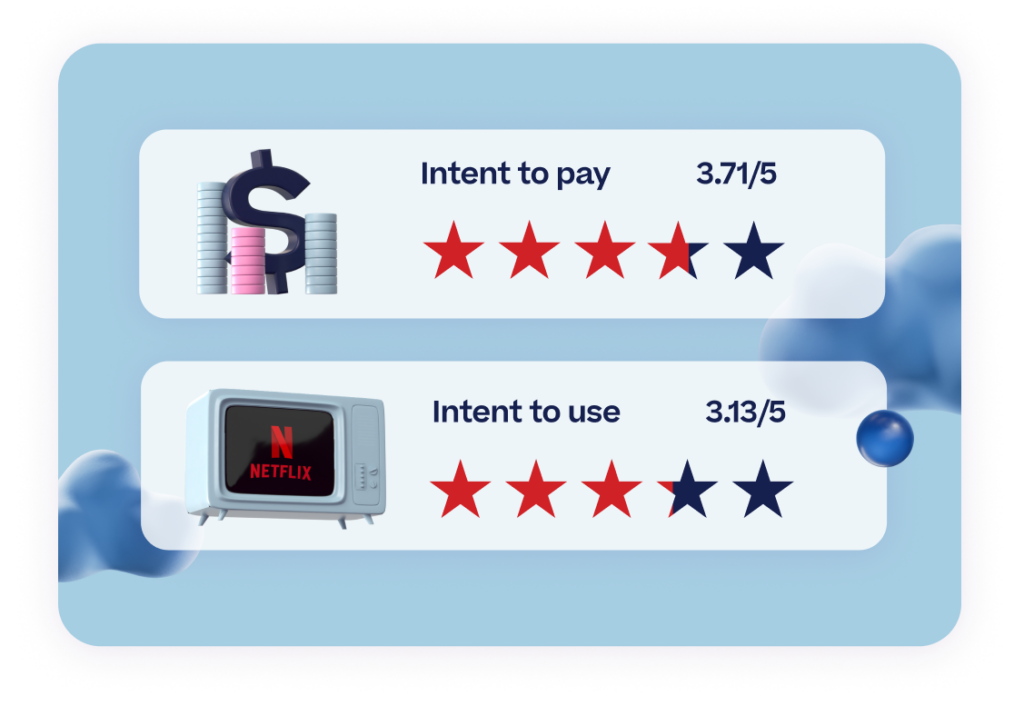 Intent to use Netflix sits below usage but the two are relatively linked, speaking to the overall importance of programming and content in the streaming industry. Most Netflix users intend to continue paying for the service, a potential nod to the fact that customer sentiment remains stable despite price increases and a crackdown on multiple user accounts and anticipated and exclusive content may have something to do with it.
Netflix-produced content remains a key component of maintaining customer loyalty.
Someone give Netflix's content team a high-five. Without a doubt, the most popular content drawing attention from Netflix users are Netflix exclusive content series and with phased episode launch dates for the majority of these titles, it has users clinging to their remotes and subscriptions.
6 of the 8 most popular titles currently on Netflix are Netflix-produced pieces: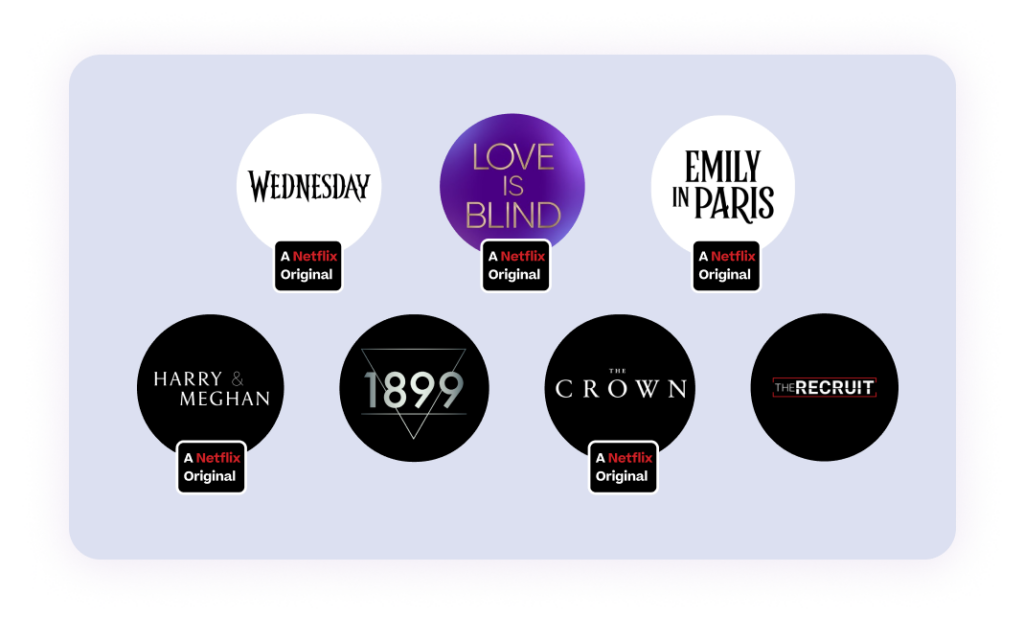 Netflix remains the favorite streaming service among viewers.
Based on a recent survey of 638 streaming transaction-verified panelists conducted by Drop, Netflix reigned above the rest. The platform received 60% of the total votes, with its closest rival Disney+ receiving only 14%. A variety of content, successful proprietary content and first-to-market advantage continues to empower Netflix to win.
Though Disney+ appears to be the second favorite streaming platform, Hulu is the second most popular when it comes to usage. Could this be a first-to-market advantage that is waiting to die out, we'll see…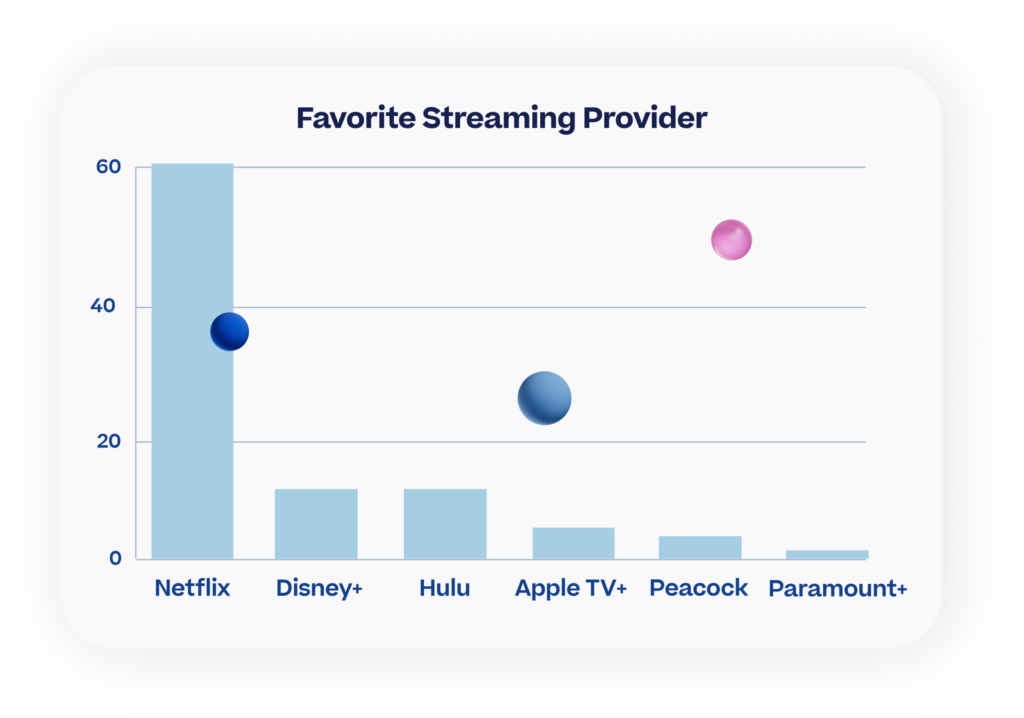 The survey results also indicated that Netflix is the most widely used streaming platform among the surveyed panelists, with 84.5% of respondents reporting having an account with the platform. Hulu is the second most popular platform, with 70.4% of respondents having an account. HBO Max, Disney+, and Peacock also have a significant number of users, with 50.2%, 67.2%, and 42.3% of respondents respectively having an account. The least popular among the listed platforms are Apple TV+ with only 26.5% of respondents having an account, and Paramount+ with 36.8% of respondents having an account.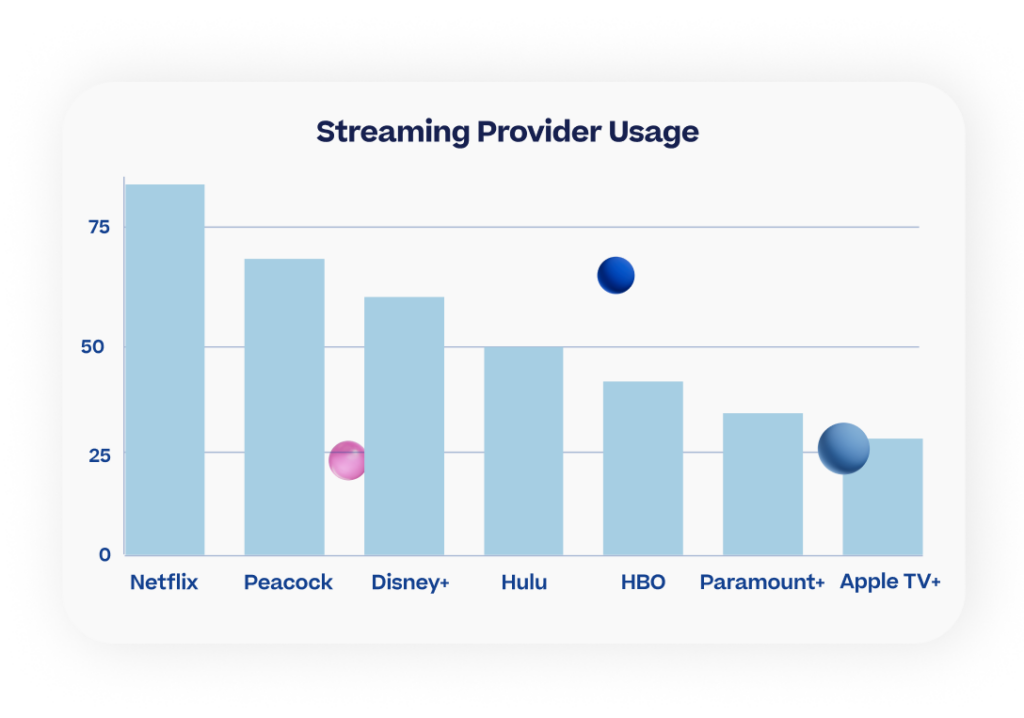 With all this positivity, let's not forget what might be on the horizon for Netflix: unpopular password sharing limitations, fee increases and series cancellations.
The company's recent move to limit password sharing in Canada, New Zealand, Portugal, and Spain by asking for an additional fee for friends and family not living with the subscriber is expected to be unpopular but the question is, will it impact the bottom line? This move is part of a crackdown on password sharing globally and is aimed at addressing the issue of 100 million people around the world using shared accounts, which affects the company's ability to invest in new programming content. The changes have yet to impact U.S. customers but will eventually be rolled out stateside.