The Great Recession posed challenges for many industries including Quick-Serve Restaurants (QSRs) as consumer confidence and spending declined. However, some QSR chains were able to survive and even thrive by adapting to changing market conditions.
How did QSRs survive the Great Recession?
QSR chains like McDonald's and Chipotle adapted to the changing market conditions to survive the economic downturn. McDonald's saw an increase in sales due to its affordable menu options and value promotions. Meanwhile, Chipotle's focus on healthy and fresh food options helped them to fare relatively well.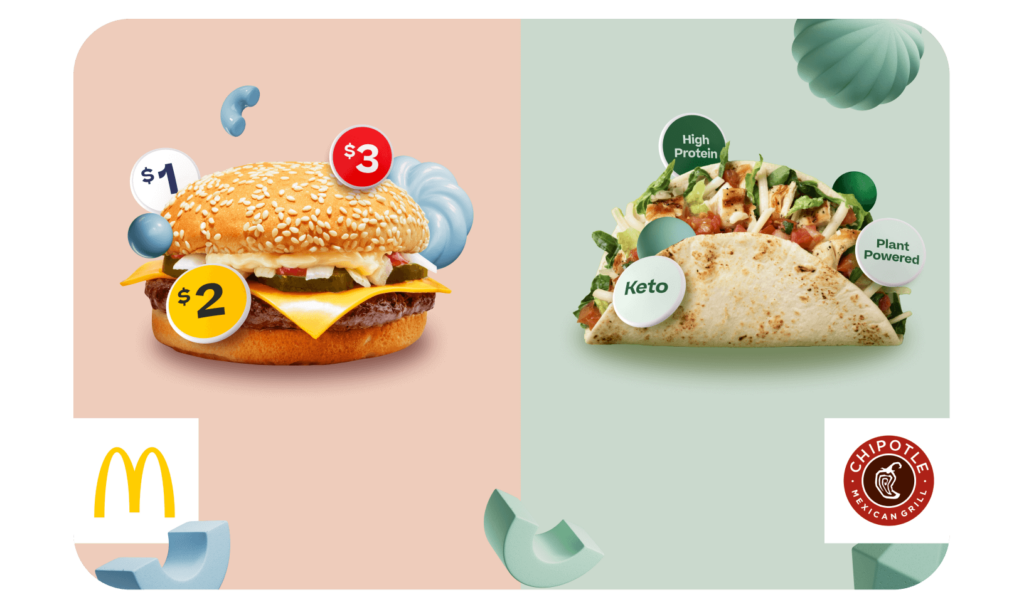 The QSR industry was not immune to the Great Recession, but restaurants that could innovate efficiently were better equipped to survive and even thrive during this period.
Consumer insights from Drop transactional data.
Drop Transactional Data from 2022 and early 2023 reveals that QSR spend has been relatively consistent but started to decline in early 2023, similar to the Great Recession. Fast Casual spend follows a similar trend but being at a higher price point also experienced an earlier drop off in June of 2022. These trends are no surprise as economists are predicting Q1 of 2023 as potentially the beginning of another recession.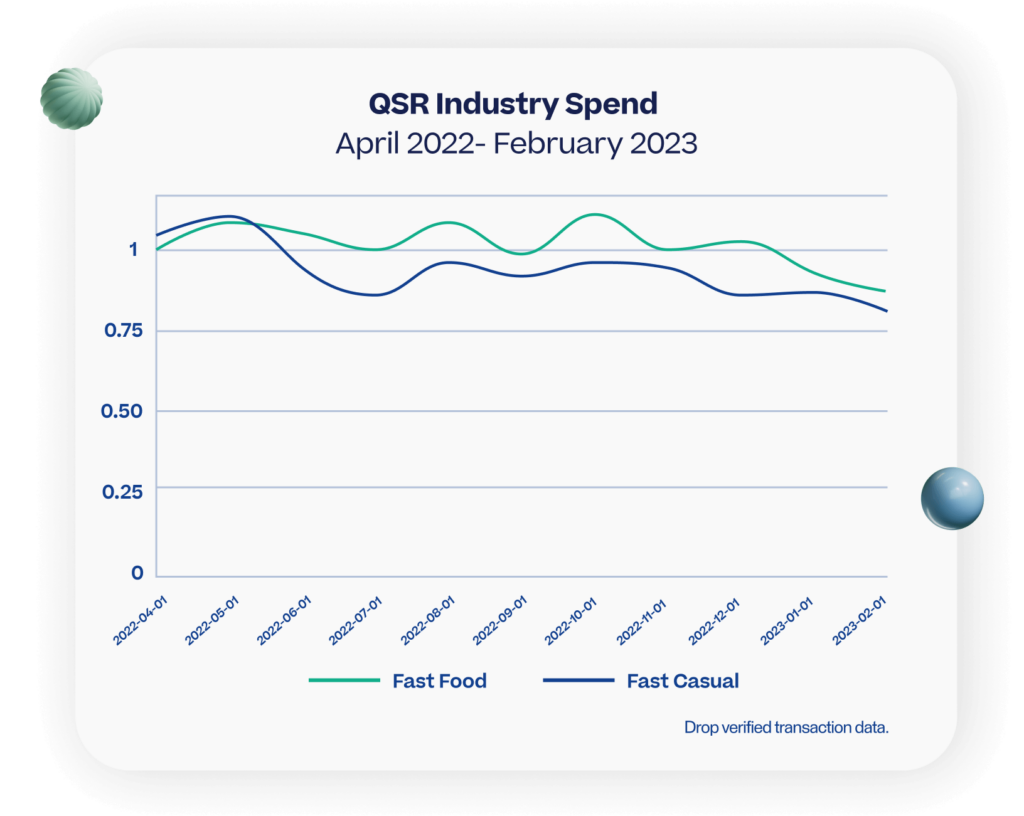 Despite seeing a decrease in overall QSR spend, the average basket size has been consistent and even increased by approximately $1 for Fast Food restaurants. The marginal increase can be attributed to inflation and brands increasing their prices in the past 6 months.
The average frequency of purchases for Fast Food has also remained stable, except for a subtle dip in early 2023. This could be attributed to New Year's resolutions to reduce fast food consumption. For example, the Fast Casual category continues to be very stable as brands like Chipotle are positioned as a healthier option.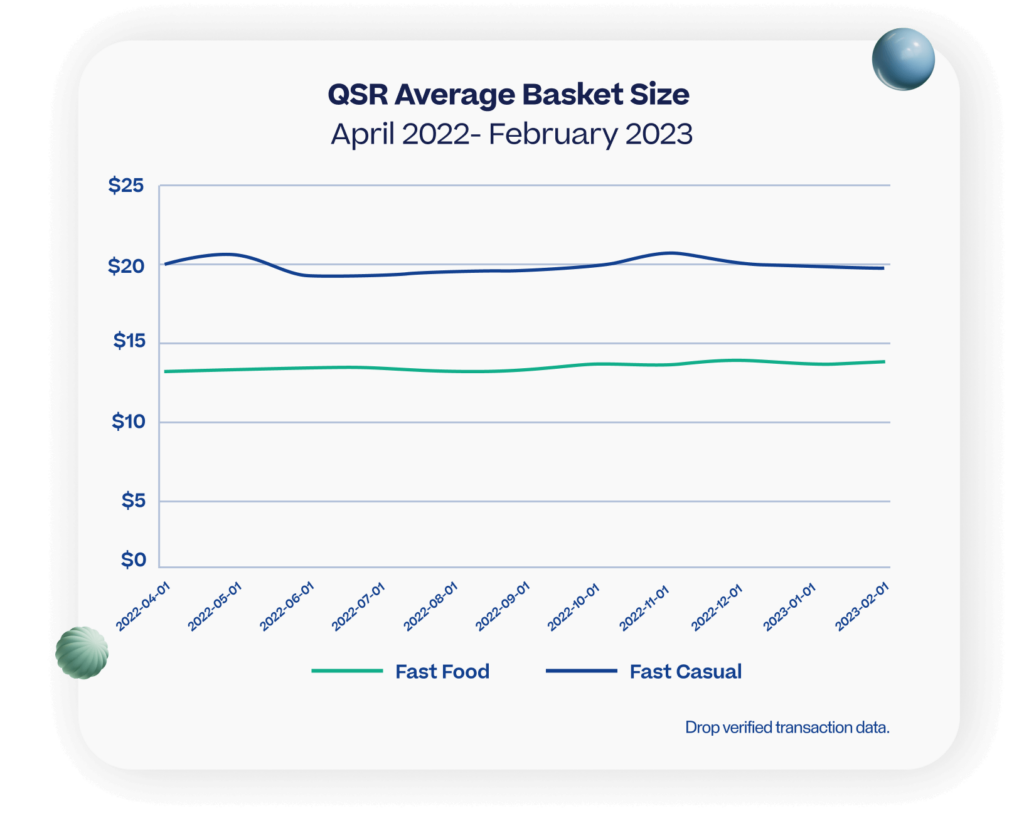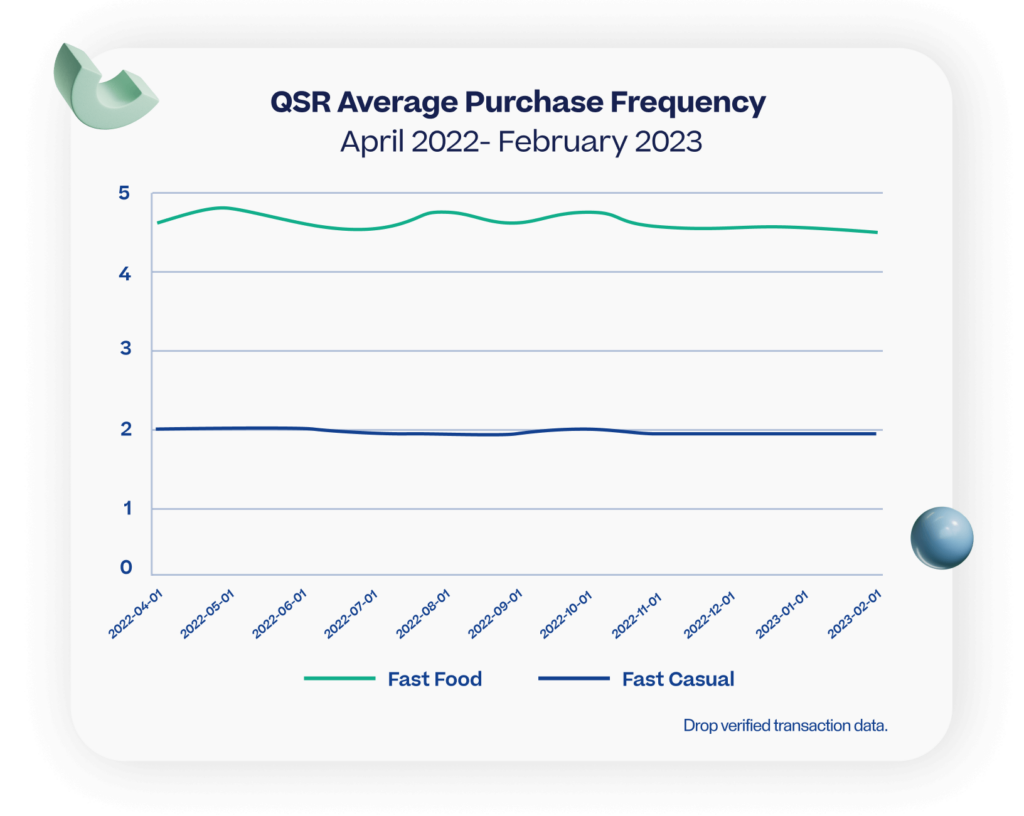 What did we learn from our members about the future of the QSR space?
Drop surveyed 1,300 card-linked members and found that 69% said they will spend the same amount on fast food in the next six months. However, 10% of respondents plan to spend more or much more because they are too busy to prepare food at home (40%), it's convenient (40%) and it tastes good (29%). If QSRs introduce similar initiatives that were leveraged during the Great Recession like value meals, 28% (+18%) of respondents would purchase more fast food.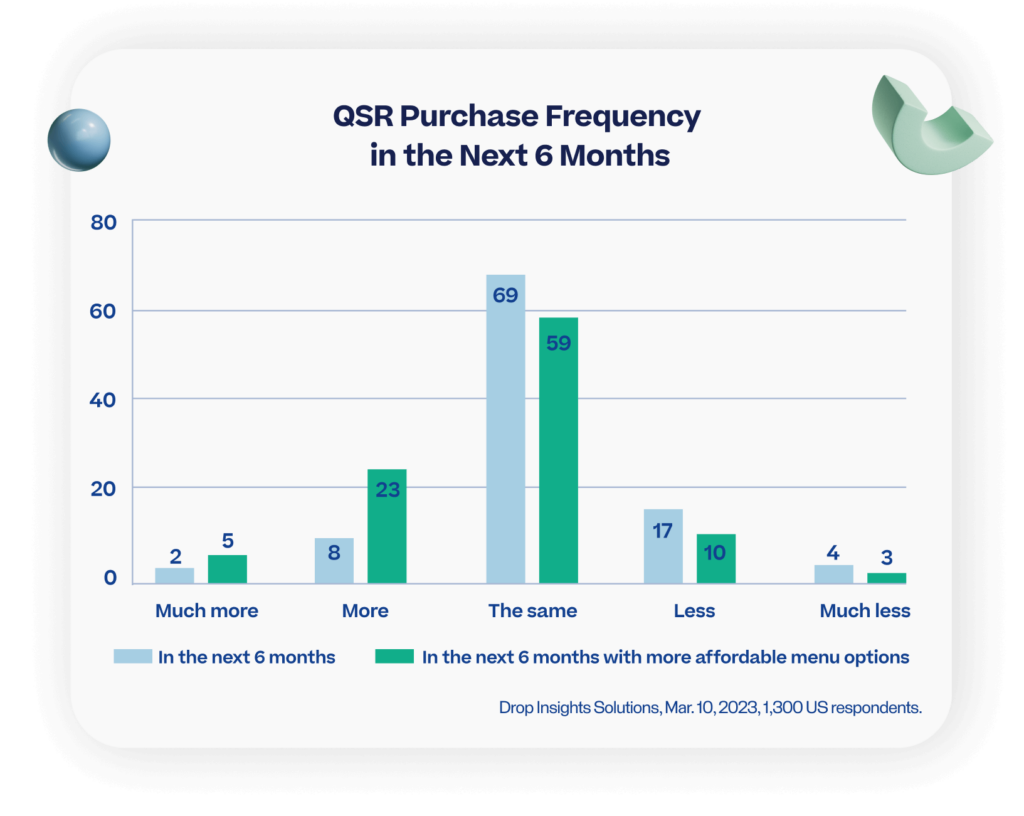 Despite QSR basket size remaining steady, the decrease in the frequency of purchases is resulting in a decline for overall spend so far in 2023. From the Drop card-linked survey, around 80% of respondents will spend the same amount or more in the coming months on fast food.
If QSR brands want to capitalize on this sentiment and increase their share of wallet, they should look to the lessons from McDonald's and Chipotle during the Great Recession. Similar to what was done in 2008-2009, QSRs should prioritize cheap and easy value items, emphasize the savings from coupons only found by downloading the brand's respective app, and build on loyalty within the industry to maximize profits.
The benefits of Drop card-linked offer programs for QSRs.
With Drop's Card-Linked Offers solution, QSR brands can offer personalized discounts and rewards to customers based on their spending behavior, leading to increased engagement and higher revenue. By adopting a card-linked offer program, QSRs can benefit from increased customer retention, improved consumer insights, and a competitive advantage in the market.
Ready to maximize profits for your QSR brand? Start driving more sales and building customer loyalty today with Drop's Card-Linked Offers solution.