Prompted by Deloitte's study predicting 2022 holiday shopping trends, Drop's latest report explores: Did Drop members spend more during the holidays in 2022 compared to previous years and did their reliance on credit cards and BNPL programs grow?
To answer these questions, Drop surveyed +2,000 customers to understand their spending intentions around the holiday shopping season, and analyzed the credit and debit transactions of these consumers to understand their actual spending trends in real-time.
Here's a taste of what we found:
Intent to spend.
Despite a looming recession and inflation talk all around, 70% of customers intended to spend the same or more during the holidays this past year.
30% told us they would be spending less, here's why: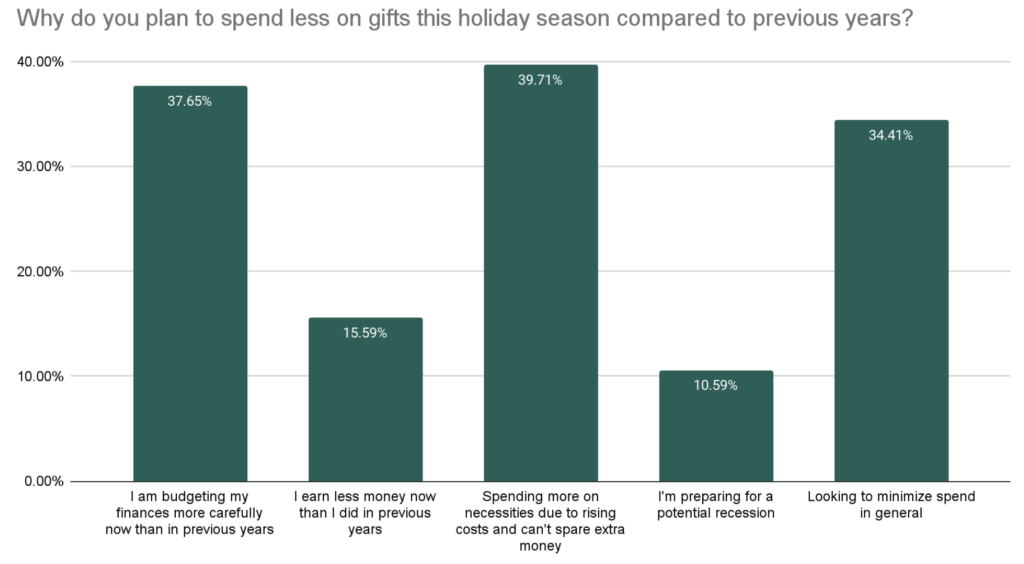 Were most customers overly optimistic? Did inflationary prices in essentials make them second guess that more expensive gift option for a most cost-effective alternative?
Here's what really happened: holiday spend declined 3.8%.
Overall, consumer confidence is waning and customers are beginning to combat inflation through reductions in overall spending, as evidenced by the decline in total holiday spending, which peaked in 2020. This decline has accelerated, with 2022 spending down 3.8% vs 2021, compared to 2021 where spending was down 1.8% vs 2020.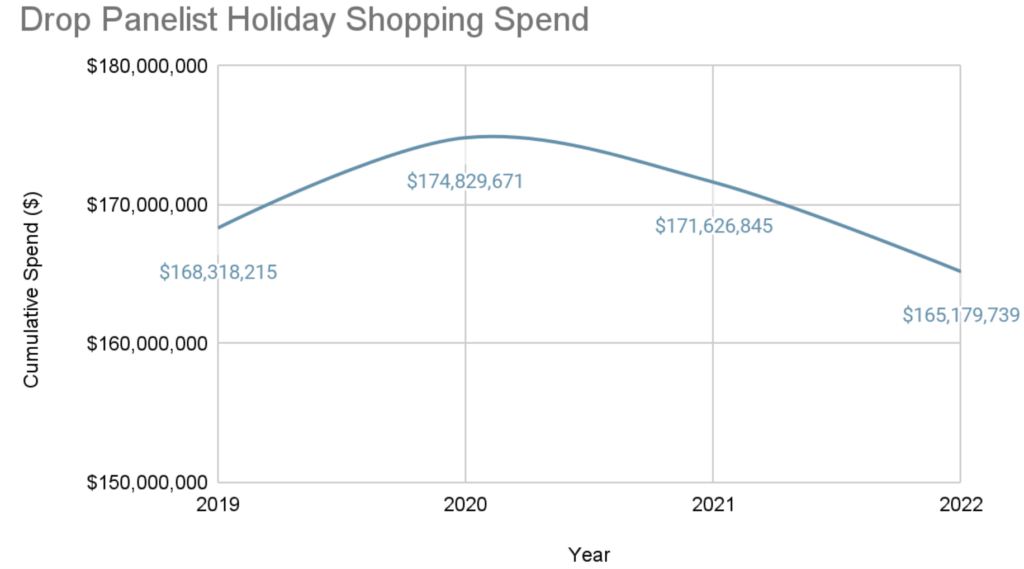 Notable industry highlights.
Reviewing customer spend history year-over-year (YoY) across key sectors revealed a number of interesting shifts:
Most notably, Travel has seen the largest increase in spend while Computers & Electronics has the largest decline.
There has been a reduction in spend in Home Improvement & Furniture.
With rising inflation, we're noticing customers spending less, specifically on "big-ticket" purchases.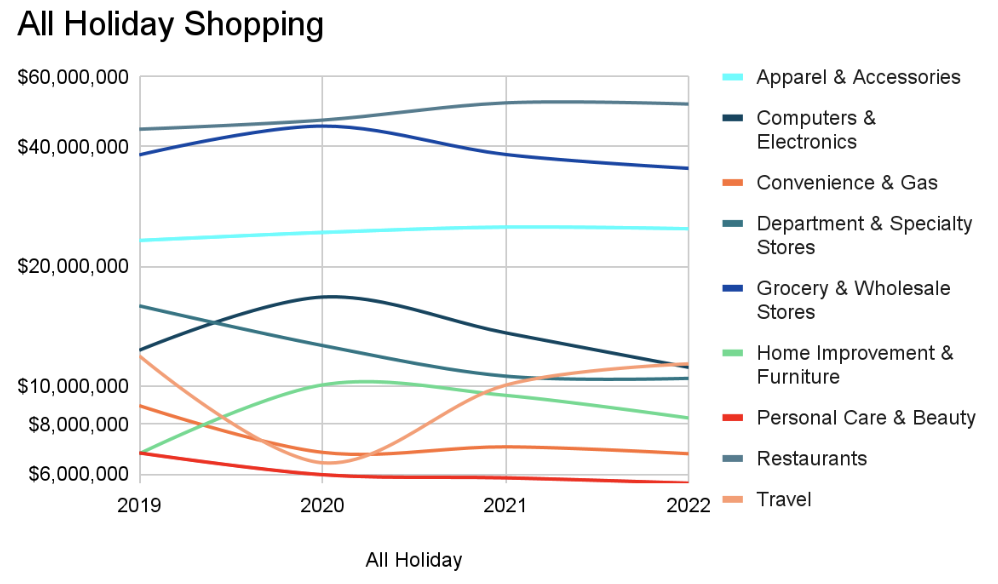 Winners and losers of BNPL.
While customer adoption of BPNL since 2019 has increased substantially, we've observed a key shift in the BNPL space. With increased competition and customers spending less than before, the BNPL industry is facing stagnation in growth. BNPL use amongst customers saw explosive YoY growth from 2019 to 2020 with 198% growth in transaction volume, but comparatively speaking, 2022 YoY against 2021 saw only an increase of 2.5%.
When it comes to the BNPL market amongst Drop customers, we have witnessed an epic battle between Afterpay and Klarna.
BNPL has turned into a competitive marketplace and early data indicates that the players should proceed with caution.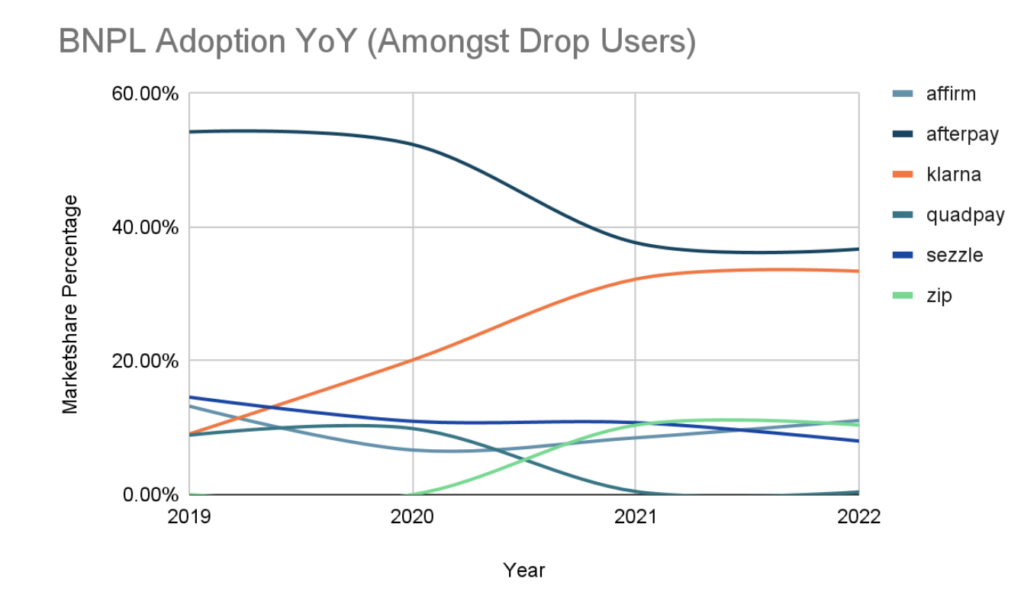 Get the full report.
Download the full report by completing the form below to see who is winning in the BNPL space, and to drill down on more insights from our holiday shopping spend review.
Ready for more? To access up-to-date custom sector reports with a daily cadence, and to view quantitative and qualitative trends that fuel your work, contact sales@joindrop.com.
Download the full 2022 Holiday Trends Report