What do we know about Family Dollar?
Family Dollar has 8,000 locations across the U.S. and has been underperforming for years compared to the other dollar stores for reasons like:
being less competitive in pricing
having cluttered and understaffed stores, and more.
Presently, there is a macro shift of consumer spending to low-priced alternatives, such as big-box and dollar stores in order to stretch budgets.
Family Dollar plans to implement an improvement strategy which includes dropping prices (at a time where other retailers are raising prices to offset costs due to inflation), improved in-store experience and better merchandise in hopes of increasing market share.
Using Drop's customer insights and verified credit and debit transactional data, we explored how Family Dollar is measuring up to its competitors, dove into Family Dollar's customer sentiment, and found out who is winning in the dollar store space.
What does the data show?
Family Dollar underperformed significantly in 2021-2022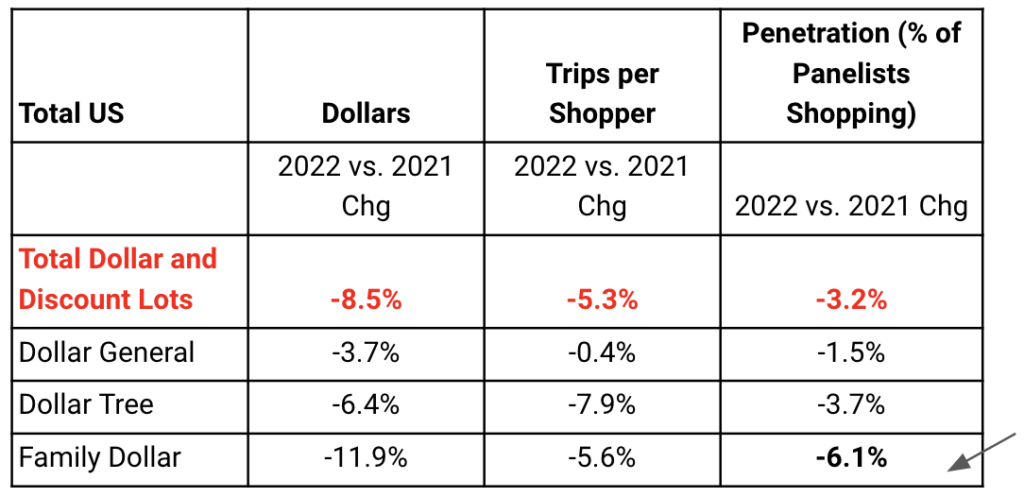 Dollar General is winning with YoY dollar declines of only 3.7%.
Family Dollar is the clear loser at 11.9% decline YoY.
Get the full report.
Download the full Family Dollar Report below to drill down into the data and find out more on why Family Dollar is falling behind.
Ready for more? To access up-to-date custom sector reports with a daily cadence, and to view quantitative and qualitative trends that fuel your work, contact sales@joindrop.com.
Download the full Family Dollar Trend Report