In 2021, Sam's Club evolved its affiliate offer structure into a card-linked offer (CLO) on Drop. 
The Goal
Drive incremental sales, with the help of card-linked offers by Drop, both in-store and online by increasing Sam's Club wallet share amongst key competitors. We call this a "battleground" audience.
Why Drop?
Scale: Drop has 5 Million members and counting
Targeting Capabilities: Drop's first-party transactional data makes targeting easy. Drop members link their debit and credit cards to the Drop app, providing a unique 360-degree view of how they spend across all cards in their wallet. Drop leverages customer spend data to serve members personalized offers tailored to help our partners and match the audience profiles of our members.
Member Engagement: Card-linked offers are becoming increasingly popular with Drop members. CLO engagement has grown 70% in 2022, while affiliate offer use declined 40% in the same time period.
The Strategy
In November 2021, Sam's Club transformed their affiliate offer on Drop into a card-linked offer. The switch positively impacted the member experience by providing Drop members with the ability to seamlessly earn Drop points whenever they shopped at Sam's Club.
Since Sam's Club was looking to steal market share from both competitive in-store and online shoppers in their category, the offer became eligible for both online and in-store transactions.
Drop and Sam's Club worked together to target the offer to appropriate audience groups based on Sam's Club's strategy and objectives. Once the offer became available to members, it gained immediate traction. Members gravitated towards the improved user experience; every time they chose to shop at Sam's Club with a Drop-linked card, they earned Drop Points.
In the first few months, CLO optimization and activation took place to further drive performance, which included marketing amplification, in-app merchandising, user education, and adoption.
The Results
Sam's Club is shifting meaningful customer spend away from key competitors and into their baskets and carts

Previous to the Drop CLO campaign, the majority of Drop member category spend was going to a key competitor. Months later, we quickly noticed a shift in behavior and within one year, Drop members shifted 17% of wallet share to Sam's Club.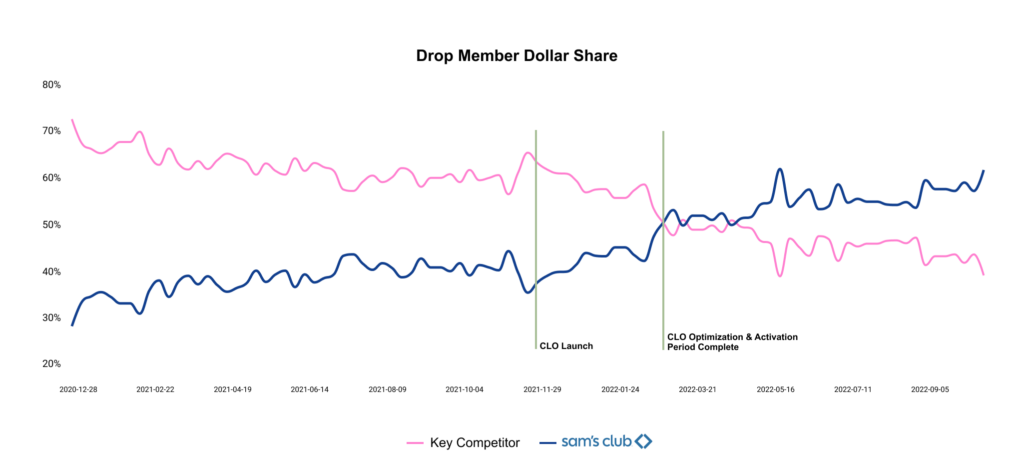 Frequency and basket size are increasing at Sam's Club
Drop members shop more frequently and spend more at Sam's Club since evolving the affiliate offer to a CLO.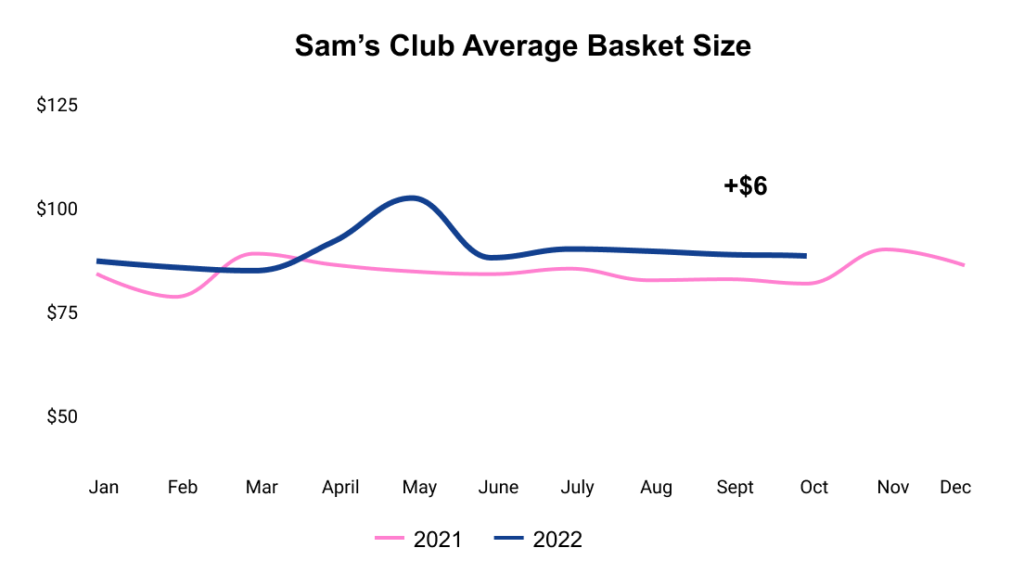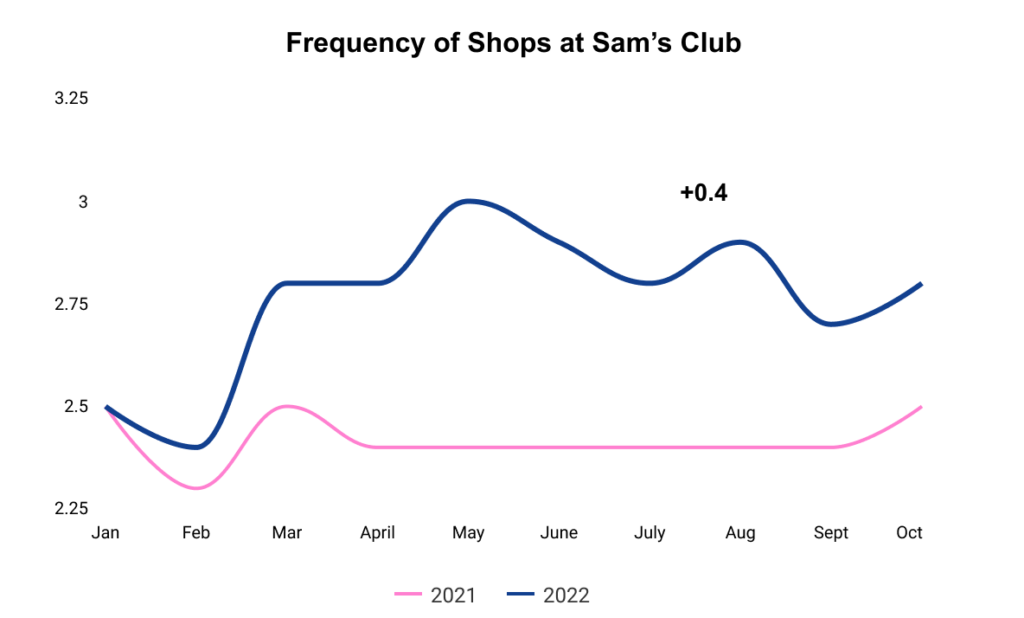 Incremental Sales and ROAS are up significantly
In the first 6 months, Sam's Club's CLO on Drop resulted in $1.5 million in incremental sales.
Get in touch with our team at sales@joindrop.com to learn more about how Drop can help you drive growth for your business with card-linked offers.