After a holiday season of increased cancellations and delays in late 2022, Southwest is trying to bolster its brand by promising to make good on inconveniences incurred by customers. CEO, Bob Jordan has pledged to "do better" and as a part of this promise, there are rumors that the company is planning to improve their infamous boarding process.
Drop surveyed 500+ members to gain consumer insights into the US airline industry: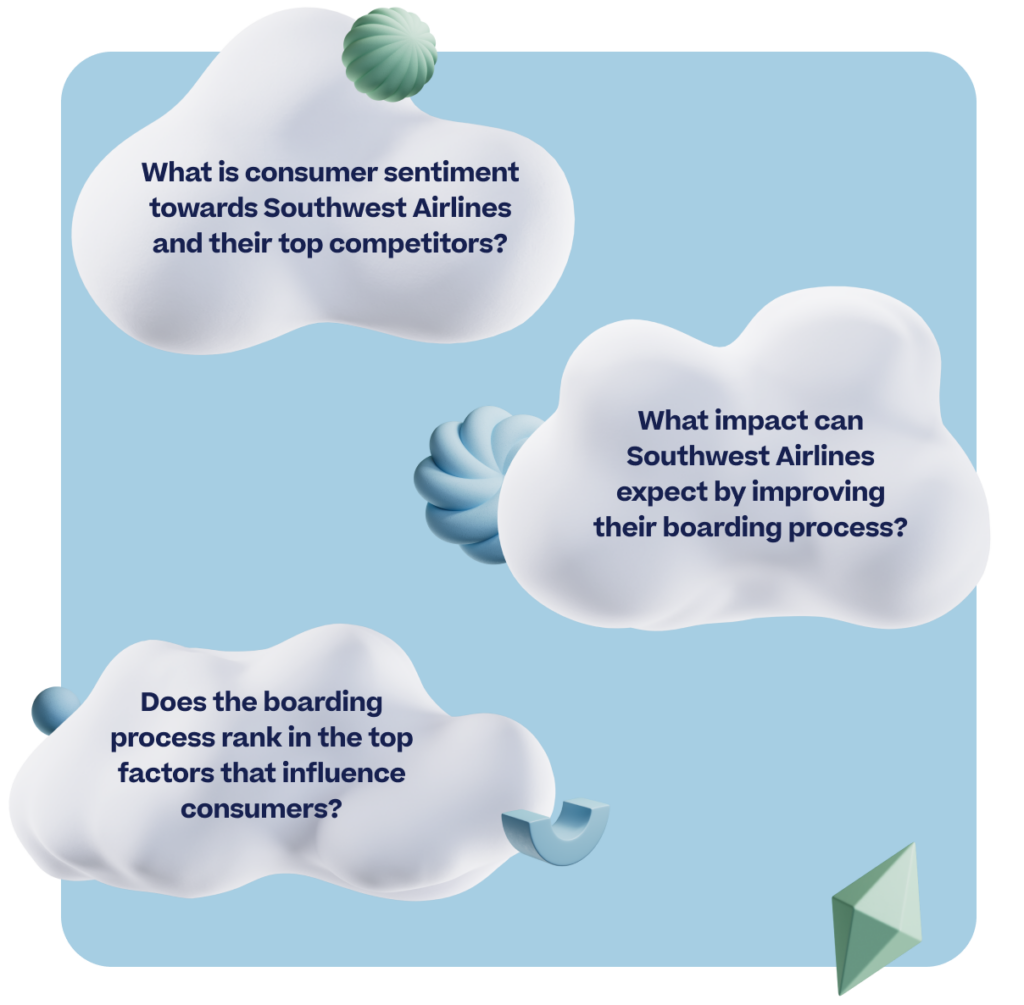 Despite 16,700 flight cancellations and severe delays during the 2022 December holidays, Southwest prevails as the top US airline amongst Drop survey respondents: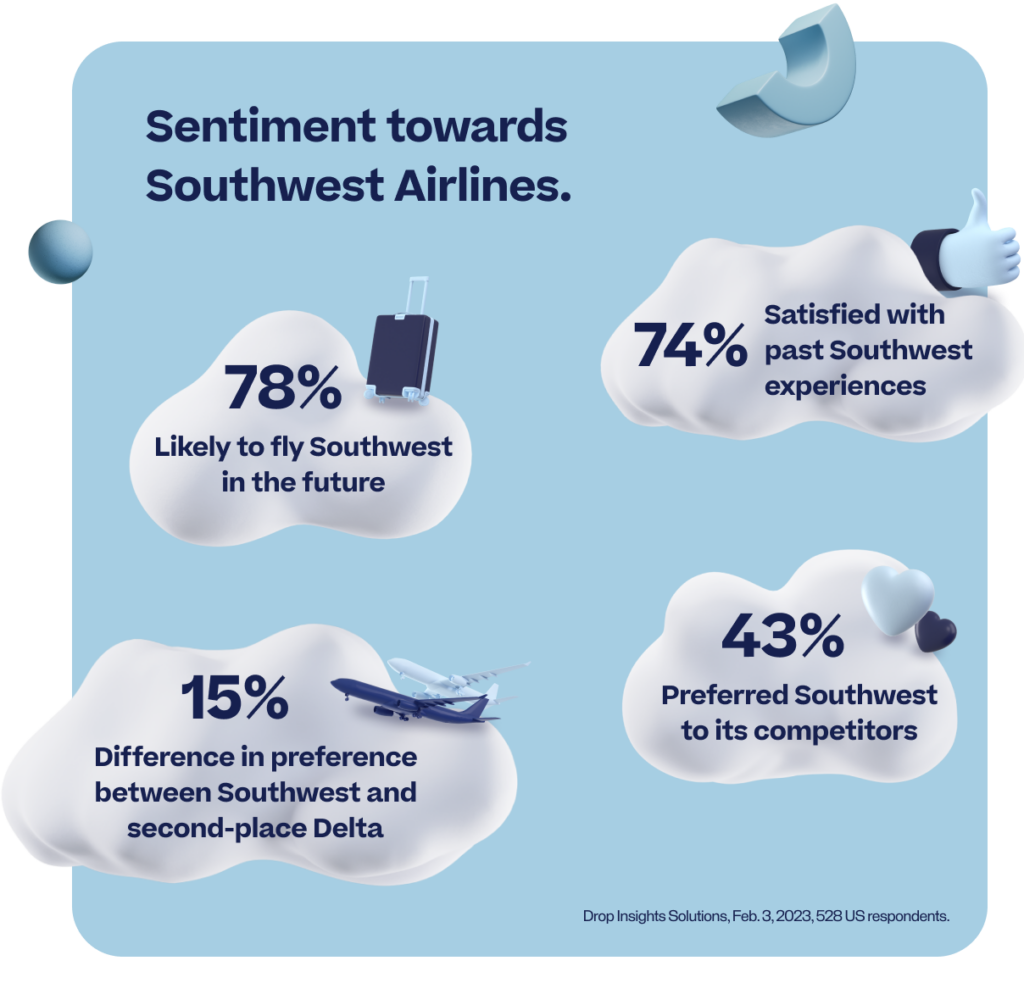 The proposed improvement to Southwest's boarding process would increase the age of children in the 'Family Boarding Group' from 6 and under to 13 and under.
When Drop survey respondents were asked how this change would impact their sentiment towards Southwest the results were not positive, and it would be unwise for Southwest to introduce this rumored 'improvement':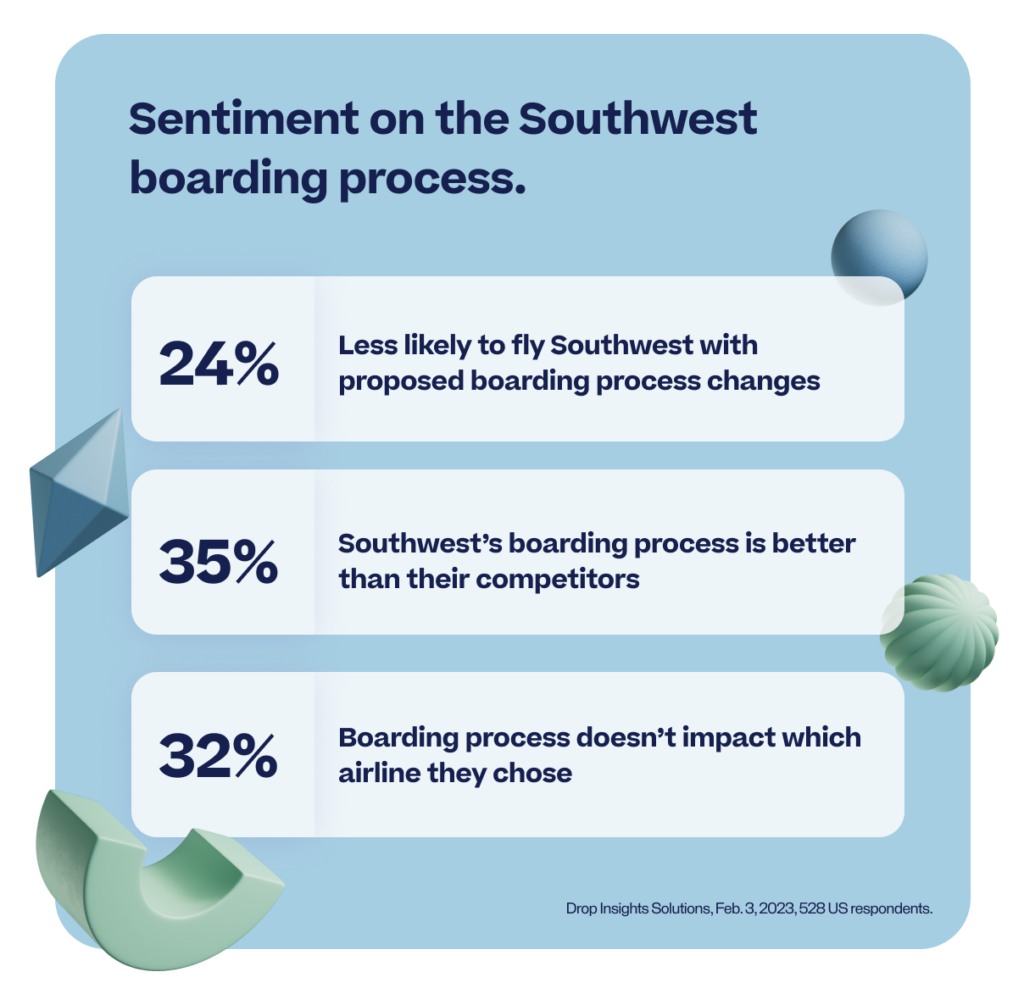 If it ain't broke don't fix it, and based on the example above, the boarding process doesn't look to be a place for impactful wins. There are many other factors that have a much greater impact on which airline consumers are choosing.
The most important factor is the price which comes as no surprise in the current climate.

Just under 75% of respondents selected price as having the biggest impact on selecting an airline which was the highest factor by 13%. In order to compete with discounted industry pricing in January, Southwest will have no choice but to also offer low-fee fares despite facing a large cost of up to $825M due to the December holiday cancellations.
Want to gain a deeper understanding of your industry that can give you a competitive edge? Check out Drop Market Research, and gain valuable insights with the help of market research surveys into your target audience and start making informed business decisions.